Search Specifically for Fieldstone Townhomes for Sale Here
{Other similar townhomes maybe included, rather than you missing out on one}


If, on the very rare occasion, you find there are NO Fieldstone Townhomes available to view ~ Please feel free to contact me directly. I will personally keep you thoroughly up-to-date, as soon as a choice property becomes available. I lived in, and actively Listed & Sold within Fieldstone, having known many of the residents, and their homes, well.
Thank You
Call Steve Direct @ 215 862-7207 or email me here


Fieldstone Townhomes for Sale, New Hope - Solebury PA
Find Fieldstone Townhomes for Sale, New Hope - Solebury, PA, as well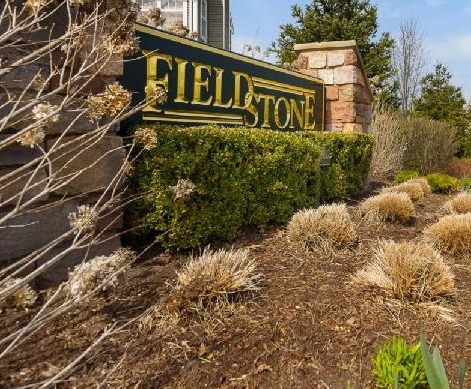 as similar neighborhoods, here↑.
Commonly referred at as Fieldstone, the neighborhood was actually built in two phases, by two different builders. The original, Fieldstone @ Solebury can be distinguished by its nod to the classic Bucks County style of wooden clapboard siding & fieldstone accents. The few years younger, Fieldstone @Solebury II features care-fee vinyl siding & earthtone brick. The neighborhood is beautifully landscaped & very well maintained - just two of the attributes that make it one of the most sought after in the New Hope, Pennsylvania area.
The Residences in Fieldstone
A number of floorplans, each with 2-3 bedrooms were offered during the original construction. Varying between the two phases, some homes have wide open, soaring 2-story living or family rooms, while others have a more traditional layout. All of the homes have nicely sized, attached garages & a few even opted for a 2nd car garage. There is variety as to whether there are basements, finished or not, and some even with above grade walk-outs. The HOA operates with some of the most reasonable fees in the area for a community like this, and is quite responsive to the needs and requests of the residents. If you enjoy gardening, this is one of the townhome communities that welcomes your efforts - while staying within association guidelines, of course.
A Quick Bike Ride into the Town of New Hope
At just about one mile to Main Street New Hope, Fieldstone is only minutes from everything you'd likely want. Ranging from the fun & unique things to do that our area offers ~ to the everyday errands & necessities ~ you will have ready access to it all, just a bit outside your front door.
Ease of Commutability
Located at the corner of Sugan Road & Lower York Road (read: Route 202) in Solebury Township, Fieldstone is literally a couple of minutes to the Delaware River Bridge crossing into Hunterdon County, New Jersey. The Township of Solebury, overall has the most direct access to the commuter routes towards the major pharmaceutical, insurance & telecommunication corporate centers in New Jersey. At about 40 miles to Philadelphia & 90 minutes to the Manhattan tunnels & bridges, the location of this community, in Central Bucks, can make your life just that much simpler.


Thanks for Taking the Time to Read ...
Steve Walny
Weidel Real Estate
Serving Bucks & Hunterdon Counties for 30+ Years