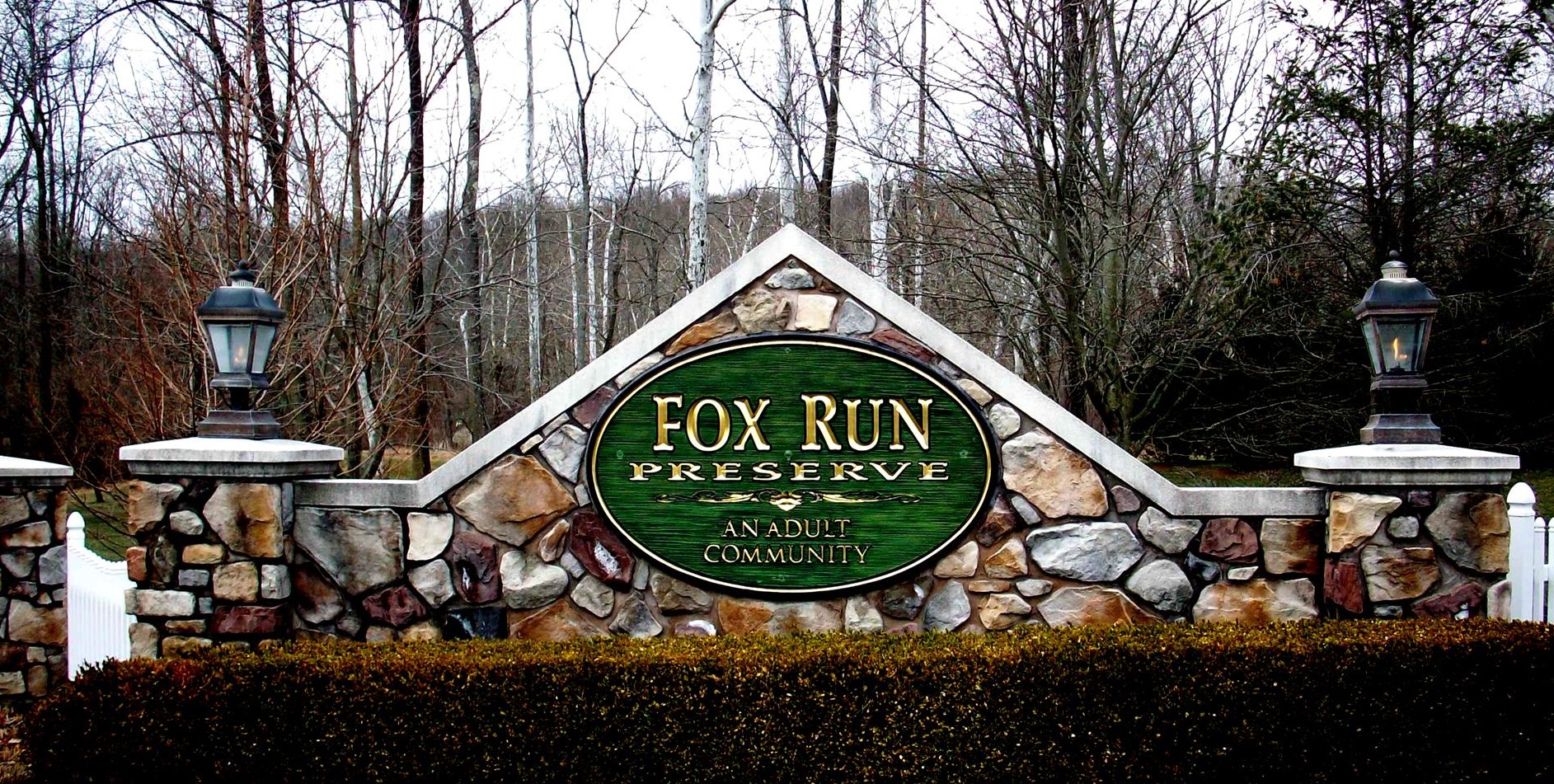 The Residences at Fox Run Preserve
Built between 2001 and 2005 by DeLuca Homes, Fox Run Preserve in Solebury Township, Pennsylvania is a premier 55+ Active Adult Community. Surrounded by 63 acres of gently rolling Bucks County scenery, the original 130 or so owners were offered the choice of 10 different floor plans, ranging from approx. 1,700 to 2,700+ square feet, each with first floor master suites. The lots, ranging from about a fifth to just over a third of an acre, dot the community's roads & cul-de-sacs in such a way as to afford an additionally private feel to each residence.
With between 2 & 3 bedrooms and 2.5 to 4.5 baths with 2-car attached garages, the homes in the community offer as
close to "care-free" living as one can acquire in a single family home. The very reasonable monthly Fox Run Preserve Home Owner's Association fees cover all landscaping, snow removal and exterior building maintenance. The
fit and finish of the homes, the manicured grounds and historic clubhouse, all add to the feeling of casual elegance.
The clubhouse, used primarily for neighborhood social events & meetings, is also available to be rented by the residents
for private events.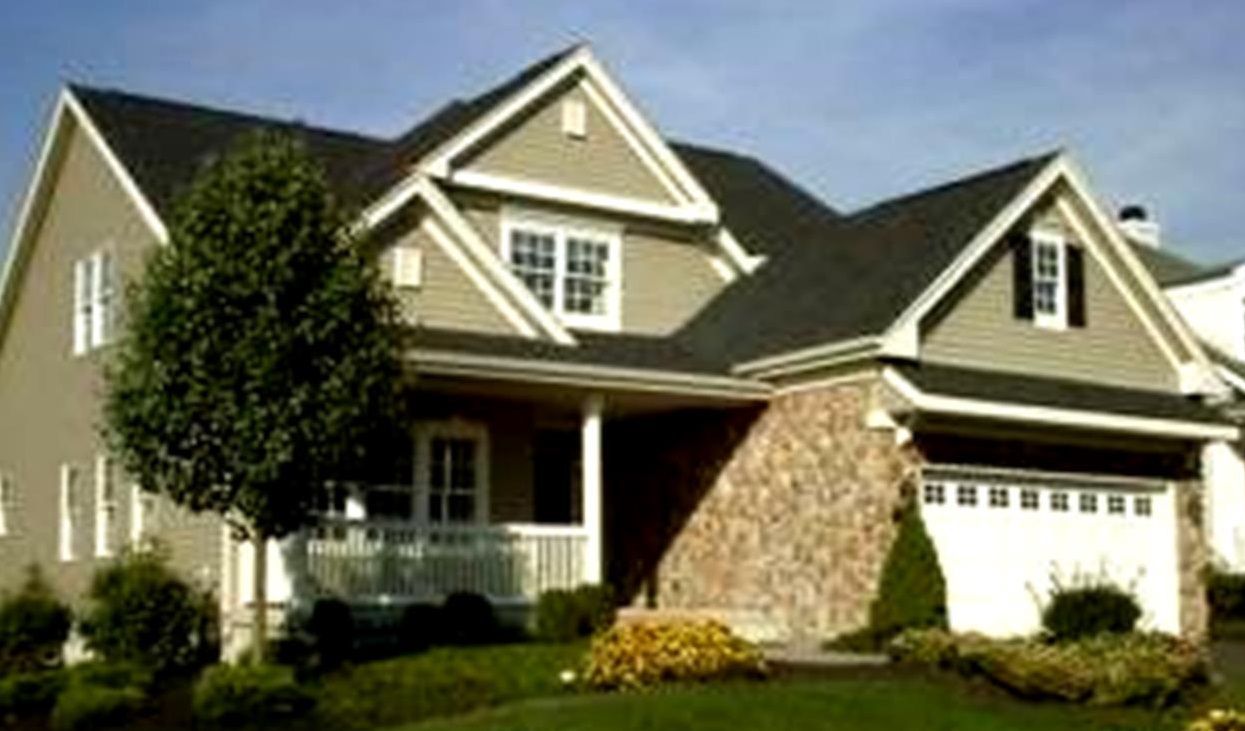 Centrally Located in Bucks County
With its entrance on Lower York Road (read: Route 202) in Solebury Township, Fox Run Preserve is just a few minutes to the Delaware Bridge crossings into Hunterdon County, New Jersey. The Township of Solebury, overall has the most direct access for getting to into both Philadelpia and Manhattan. At about 40 miles to Philadelphia and 90 minutes to the Manhattan bridges and tunnels, the location of this community can make your life just that much simpler.
In less than a 5 to 15 minute drive, you can readily be in the towns of Lambertville, NJ - New Hope, PA -Lahaska, PA and Doylestown, PA and already enjoying what each has to offer. Whether it's the unique shops, restaurants or attractions, Fox Run Preserve is a great "home base" to truly enjoy the best of Bucks County.
How to Find Your Next Home Here? ... Simply Click Below ⇓
The 55+, age-restricted community of Fox Run Preserve 55+ Homes in New Hope PA, are certainly worth serious consideration as you begin your home search.
Additional Choices for Active Communities in Bucks County for Sale ...
⇑ Simply Click Here ⇑
Again ... Thanks for Reading
Steve Walny


Fox Run Preserve New Hope | #FoxRunPreserve | Fox Run New Hope | #FoxRunNewHope | Fox Run Solebury | #FoxRunSolebury | Fox Run Preserve REALTOR® | #FoxRunREALTOR | 55+ Homes in New Hope PA | #55+NewHopePA | Steve Walny Fox Run Preserve REALTOR® | #SteveWalnyFoxRunPreserveRealtor
#FindBucksCountyProperties